Remington Model 95 Derringer, 4th Model 2nd Variation, fully engraved, original Ivory Grips, ($350.00) Made from 1910-1935, Bores are good with some light freckling, action is as new, lock-up is solid, original case, we have ammo if interested, contact after auction. This is a very rare piece it this condition. $20.00 Shipping to FFL/C&R.
/////////////////////////////////////////////////////////////////////////////////////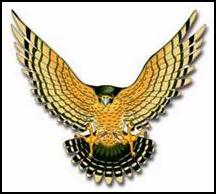 Falcon Arms Company
6874 Lake Shore Road
Derby, New York 14047
Since 1974
Please note the following;
Falarmco will ship modern firearms to FFL dealers only, firearms 50 years old or older if C&R listed may be shipped to both FFL and C&R holders, antique firearms can be shipped to anyone with proof of age (21).
We will receive handgun transfers from an FFL/C&R or Antique only for New York Residents. We will receive longun transfers from anyone with a driver's license that provides us with a "Bill of Sale" and a copy of that license.
We guarantee our products to the extent of our description, if we have miss-described a product please email for a return authorization, when the product is returned we will refund the purchase price. We do not do product warrantee work; send it back to the manufacturer.
Shipping; in most cases shipping charges are $20-25.00 for handguns, $25.00 and up for longuns, $35.00 and up for cased guns, this based on weight and destination, insurance optional, we ship all firearms with tracking, we ship within 48 hours of receiving payment and necessary paperwork, ammo is shipped UPS. Excessive shipping costs over $5.00 will be returned.
We accept any form of payment except plastic; Checks held for 7 working days, MO's /.BD's shipped on arrival. No Western Union, some counterfeit around.
We will forward you a tracking number the day the package has left our office.
We reserve the right to end any auction early due to OTC Sale or server problems.
Items that have been sold will be held for 10 days, if not paid during that time will be re-listed.
Falcon Arms Company has been around for a long time, our primary business is consignments from Estate Liquidations and Law Enforcement seizures, we do our best to accommodate our customers, every now and then something pops up that is beyond our expertise, (Shit Happens), if we don't know what it is or how it works, we say so. Feel free to help us out in that circumstance, we would help you.
Falcon Arms Company custom loads Big Bore ammo for Target, Hunting and Sporting the following Calibers;
.357 Super Magnum (Maximum)
.358 Falcon (TC only)
.445 Super Magnum (Maximum)
7MM Int.-R (Based on 30/30 Case)
38/55 Winchester Black Powder / Modern powder
40/70 Sharps Black Powder / Modern Powder
44 WCF Black Powder / Modern Powder
Email for prices, all ammo comes with load data.
To our valued customers, thank you for your continued support.
M/Captain Hans Schmidt IV, USMM
Patty, Page, Hans Jr., HSVI (2009) & J.B. Schmidt (2011)
Please Support the NRA;