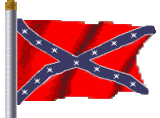 500 Rounds Federal .22 Caliber Hollow Point Ammo
Offered for your consideration is one (1) 550 round bulk carton of Federal .22 Long Rifle, 36 grain, copper plated ammunition. This ammo has been extremely difficult to find. Stock up now before Obama makes it impossible, or too expensive, to buy.
PLEASE NOTE: You must be 21 years of age to purchase this ammunition. Please include with your payment a copy of your driver's license, or other government issued picture ID, and a signed statement stating that there are no local, state, or federal laws that prohibit you from purchasing ammunition.
I only accept the following forms of payment for this item:
1) United States Postal Money Orders. (Preferred)
2) Certified Funds with issuer's contact information including phone number(s).
3) Personal / Business checks with bank contact information including phone number(s). Item (s) shipped when check clears.
Foxfire Rod & Gun does not accept any type of credit/debit cards, Pay Pal, or any other form of electronic payment.
Make payments payable to Foxfire Rod & Gun
Shipping Is As Follows:
Fee: $10.00 - Ammunition is shipped via FedEx Ground only. No P.O. Box addresses. This is a FedEx rule.
NOTE: Foxfire Rod & Gun does not provide for customer pick up. All items must be shipped.
Return Policy:
You have a 3 day inspection period beginning at the time your ammunition arrives at your requested shipping address. If you choose to return the ammunition, it MUST be received by Foxfire Rod & Gun in the EXACT and SAME condition as you received it. Unless there was a misrepresentation in the listing, all shipping charges are non-refundable and I will refund the winning bid, or "Buy It Now", price ONLY.
Please Note
Winning bidder must contact seller within 48 hours of auction closing. Payment must be received within 10 days of auction closing.
Foxfire Rod & Gun
Post Office Box 104
Carson, Virginia 23830-0104
Phone: (804) 862-4310
FAX: (804) 862-4311
E-mail: [email protected]
http://www.foxfire-rod-and-gun.com

THE ORIGINAL