CJ
GOLDEN EAGLE NIKKO MODEL 7000 GRADE 2 BOLT ACTION RIFLE 30-06 SCOPED NIB
This Gun is Part of an Estate That I Must Sell. I Guarantee All My Guns To Be Exactly As I Advertise Them To Be. 
We Take Close-Up Clear Pictures And Write Detailed Complete Descriptions So That You, The Buyer Are Completely Informed. No Surprises Works Best For You And Us. And We Back This Up, We Guarantee You Will Be 100% Satisfied With Your Purchase From Us Or We Will Refund All Your Money, You Have Our Word On That! Along With A 3 Day Inspection. Please See Our Feedback And Bid With Absolute Confidence.
WE GLADLY ACCEPT VISA AND MASTERCARD
first off let me apologize for all the pictures, she is just so beautiful I couldn't stop myself

okay for those of you who have been following the series of Golden Eagles WE'VE BEEN putting on over the last few months we've saved the best for last!

unfired and in mint condition

beautifully engraved receiver, jeweled bolt

golden eagle in large gold letters on the receiver

ORIGINAL high luster blue FINISH 100%, SEE THE PICTURE 

MONTY-CARLO STOCK, absolutely amazing COLOR AND GRAIN, the pictures can't do it justice

GORGEOUS HIGH-GLOSS SKIP LINE checkering walnut stock with rosewood tipped forearm

I would like to emphasize this wood is absolutely beautiful and the pictures don't do it justice

pistol grip CAPED WITH golden eagle 

gold trigger

FACTORY vent. recoil pad

includes Bushnell scope "scopechief vi) 3 X 9

24" TAPERED BARREL NO SIGHTS

unfired mint bore

CALIBER IS 30-06

3 shot mag

SN# NO23840

MADE IN JAPAN

manufactured from 1977 to 1981

INCLUDES SLING STUDS

includes the Golden Eagle hard case, manual, warranty and key 

when you win this rifle and opened it up for the first time I know you'll be amazed at how beautiful it really is! 
OFFICIAL HISTORY OF THE NIKKO COMPANY Nikko manufactured Golden Eagle firearms. Both Nikko Firearms Co., Ltd. and Nikko Arms Co., Ltd. were trade names used by the Kodensha Co., Ltd. of Tochigi, Japan on products they manufactured and distributed worldwide. Nikko is the name of the Prefecture, or district, in which Tochigi City is located, about 50 miles north of Tokyo. The word Nikko translates to English as "sunshine." Kodensha first manufactured or distributed under the Nikko name in April 1955, and exported out of Japan beginning in August 1958. Nothing is known of the origin of the Kodensha Co. Kodensha first approached the American shotgun market in about 1958 or 1959 using the Japanese export marketing firm of Kyowa-Boeki-Bussan. They contacted various U.S. distributors, and in about 1959 or 1960, Continental Arms Co. of New York City began importing the Nikko "Grade 5." Continental imported these Nikko over/unders, in various models and configurations, until about 1972. In 1962, the Kodensha Co., Ltd. formed a joint venture with Olin/Winchester of New Haven, CT to produce the Winchester Model 101 over/under shotgun. This venture was known as the Olin- Kodensha Co. Ltd. Added a little later was the side-by-side Model 23, and the Model 96 Xpert (a budget priced 101). The "pre-Olin" Kodensha factory was considerably outdated, and the joint venture began a complete modernization process, with the financial and technical assistance of Olin. Millions of dollars of machinery and technology were brought in, and the entire manufacturing process was upgraded to the then current standards. One of the conditions of the joint venture was that Kodensha restrict their own products (made in the same factory, but recorded separately from the joint venture) to sale in Japan only. At the outset of the 25 years that the joint venture existed, Kodensha was probably amenable to this, as they were reaping huge financial and technical benefits from Olin. But, by the mid 1960s, when the factory was in place and running smoothly, Kodensha essentially ignored that condition of the agreement, leaving Olin at somewhat of a disadvantage, not wanting to jeopardize their investment or production source. Additionally, Olin/Winchester was allowed only two permanent personnel, hardly enough to monitor the activities of a factory which employed up to 400 people. As an example, when walnut stock blanks arrived from France, Kodensha took first pick, and Olin got what was left over. Kodensha converted an existing building near the manufacturing plant into an assembly area for Nikko, and other brands of guns. This building was probably the "true" Nikko Firearms Co., Ltd. Manufactured components from the Olin-Kodensha factory were carted to the Nikko plant for final assembly and fitting. This "dual-factory" arrangement continued until the mid 1980s. In 1981, for an unknown reason, the Olin-Kodensha name was changed to OK Firearms Co. Ltd. In October 1987, Olin/Winchester sold their interest in OK Firearms to Classic Doubles International, which continued making the 101 style shotgun under their own name. For reasons unknown, Classic Doubles went out of business in December 1988. Shortly thereafter, the entire factory was torn down, and all that remains today is a vacant lot. During the "dual-factory" days, Nikko produced firearms for the following distributors or retailers: 1) Kanematsu Gosho of Arlington Heights, IL approx. 1974-1982 - distributed Nikko brand shotguns, Golden Eagle brand shotguns and rifles (1975 through March 1977 only); 2) Golden Eagle Firearms, Houston, TX March 1977 through early 1981 - Golden Eagle shotguns and rifles; 3) Tradewinds, Inc. of Tacoma, WA exported from Japan by Caspoll International, Tokyo January 1971 through December 1972 - Shadow Seven; Shadow Indy (Model 707); Gold, Silver, and Black Shadow over/ under shotguns; 4) Marubeni America, Inc. of New York City 1972-1974 - Miida brand over/under shotguns; 5) Winchester GMBH of West Germany, manufactured by Olin-Kodensha (dates unknown - early 1980s) - Winchester Model 777 rifle (Golden Eagle look-alike); 6) Parker Reproduction shotguns, distributed in the US by Reagent Chemical & Research, Inc. 1984-1988; 7) International Star Commerce Corp. (ISCC) of Salt Lake City, Utah approx. 1982 - distributor of Nikko brand shotguns; 8) Moore Supply Co. of Salt Lake City, UT beginning mid-1981 - distributor of Nikko brand shotguns; 9) USA Nikko, Inc. of Los Angeles, CA (factory reps and distributors of Nikko shotguns), initial date unknown, through December 1981; 10) Weatherby, Inc. of Los Angeles, CA May 1972 to 1981. Centurion semi-auto and Patrician pump shotguns, some Mark 22 rifles. Olympian O/U shotgun and possibly other O/Us from 1978-81. Model 82 semi-auto and Model 92 pump shotguns; 11) Savage Industries of Hamden, CT 1981-1982 - Savage/Fox FA-1 and FP-1 shotguns; 12) Charles Daly. "Automatic" distributed by Sloans (Japanese made only) mid-1980s; 13) Sears, Roebuck Co. Ted Williams Model 400 and possibly others; 14) Churchill semi-auto, imported by Kassnar mid-1980s; 15) High Standard of Hamden, CT 1974-75 - Supermatic Shadow Indy (Model 707, an O/U), Supermatic Shadow Seven (also O/U), and Supermatic Shadow semi-auto. NOTE: ALL of the semi-auto shotguns used essentially the same design. Each distributor may have made a few cosmetic or dimensional embellishments to differentiate their gun. Differences exist in barrel/breech fit, magazine caps, pistol grip caps, checkering pattern, piston size, ejector location, fluted bolt. Use caution if interchanging parts. Generally, the same statement can be made about the pump versions also.

SORRY WE DO NOT END AUCTIONS EARLY 
---
ALL STATE AND FEDERAL LAW APPLY SO IF YOU CAN'T HAVE IT PLEASE DO NOT BID. IF YOU DON'T KNOW FIND OUT AT YOUR LOCAL GUN STORE. BY PARTICIPATING IN THIS AUCTION, BUYER AGREES TO RELEASE SELLER FROM ALL LIABILITY, WHETHER CRIMINAL OR CIVIL ARISING FROM THE PURCHASE, OWNERSHIP, POSSESSION, USE OR MISUSE OF THIS ITEM. C&R LICENSEES ARE ACCEPTED ON ATF APPROVED FIREARMS.

PAYMENT OPTIONS: We gladly accept Visa, MasterCard, Postal Money Orders and Cashier's Checks; SORRY NO Personal and Business Checks will BE ACCEPTED ANY LONGER BECAUSE OF THE FEW BAD APPLES. Payment should be received within 10 days of close of auction. ALL AUCTION PRICES REFLECT A 3% DISCOUNT THAT CANNOT BE EARNED WITH CREDIT CARD ORDERS.  


SHIPPING: Buyer pays shipping & insurance cost. Quoted prices are for the lower 48 States…AK & HI are often an additional charge. HANDGUNS are shipped USPS Priority Mail/Insured $30; LONG GUNS are shipped UPS Ground/Insured $30. If you prefer another type of shipping, it can be arranged. All modern firearms must be shipped to your FFL dealer for transfer. I include a signed copy of my FFL with each firearm shipped. U.S. Sales Only,  SORRY NO GUN PICK-UP, ALL GUNS MUST SHIP TO YOUR DEALER, EVEN IF LOCAL. Shipping cost may vary depending on insured amount of gun or if heaver then normal. All guns must be fully insured.


SAFETY NOTICE: Buyer is solely responsible for determining that a used gun is safe to shoot. The firearms offered have not been test fired but have been given a visual inspection only for auction purposes. It is a requirement that every used firearm is inspected by a qualified gunsmith before firing. By bidding, the buyer agrees to hold seller harmless against damages, injury, or death caused by defective merchandise.

RETURN POLICY: All firearms come with a 3-day (M- F) inspection/return privilege. Inspection period begins at time of delivery to your dealer…it is your responsibility to inspect the gun in this time frame. In the case of a return, buyer pays all shipping unless our fault. So please Read the ad and ask questions BEFORE you bid. This does not cover items damaged in shipment; you must save the damaged shipping box and file a claim with the appropriate shipping company. All items must be in the exact condition that they left our possession in. At no time during the inspection period will the Buyer fire the firearm. If the Buyer does fire the firearm at any time during the inspection period, the sale is considered final. Inspection consists of external examination, functioning the action by hand to see it operates as advertised, checking bore and having headspace checked by a gunsmith. No further disassembly is permitted, include but not limited to turning any screws or removing any punch pins.

---
Click Here to See Our Other Great Auctions

No liberals were actually harmed in the making of this auction.

CJ GOLDEN EAGLE NIKKO MODEL 7000 GRADE 2 BOLT ACTION RIFLE 30-06 SCOPED NIB This Gun is Part of an Estate That I Must Sell. I Guarantee All My Guns To Be Exa

PLEASE SEE THE TERMS OF AGREEMENT POSTED ABOVE
Money Orders, Cashiers Checks,






---
Hide Pictures If you've got a slow modem, give this a try (must have cookies enabled) ...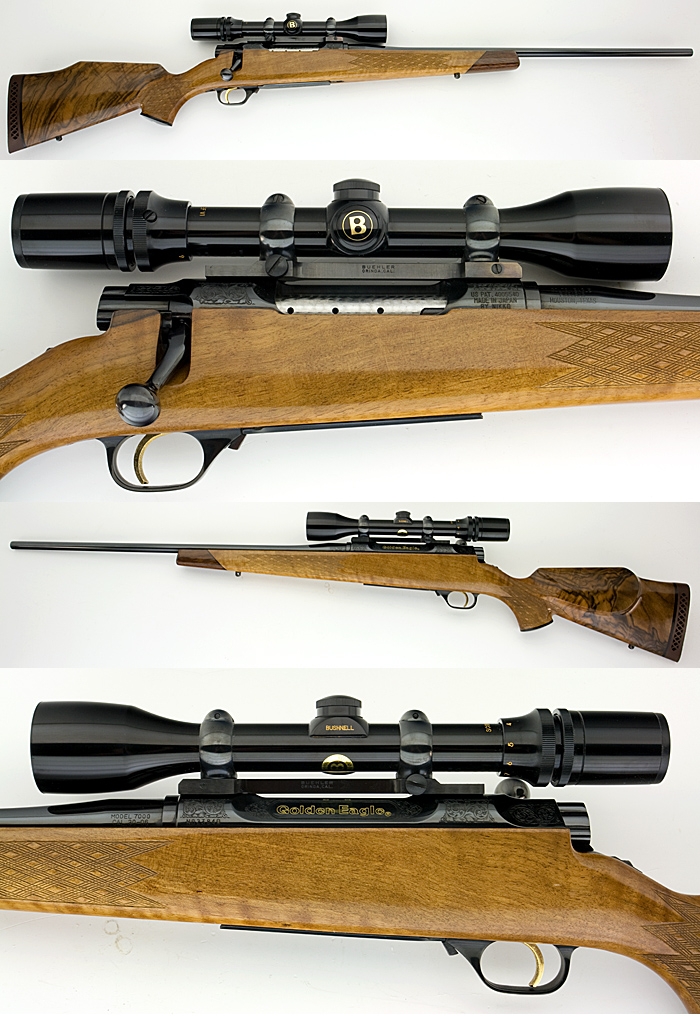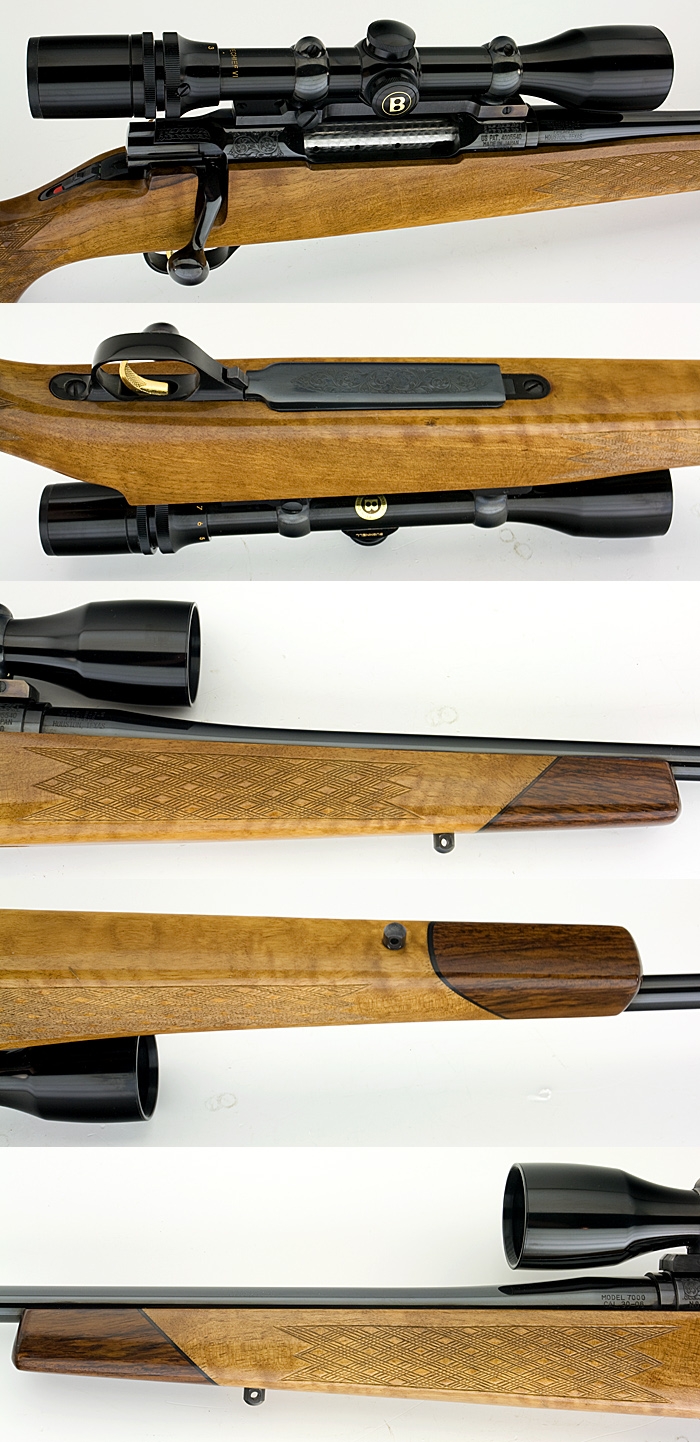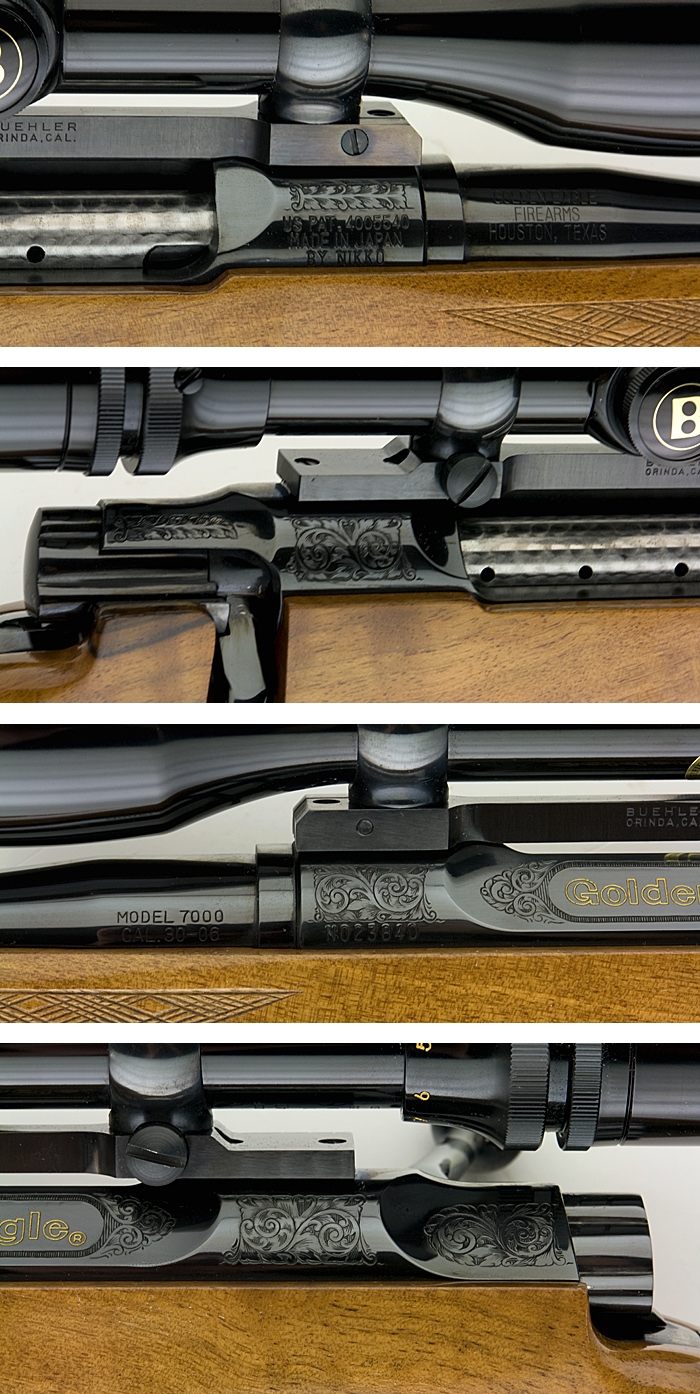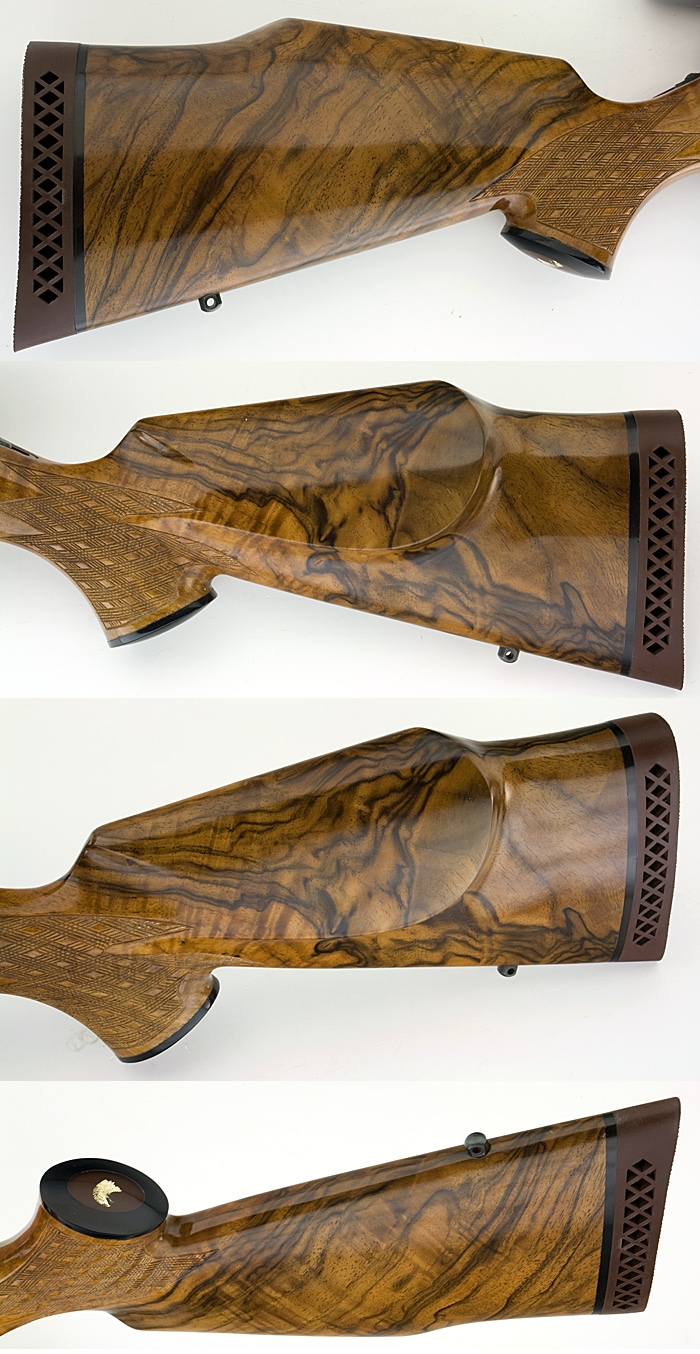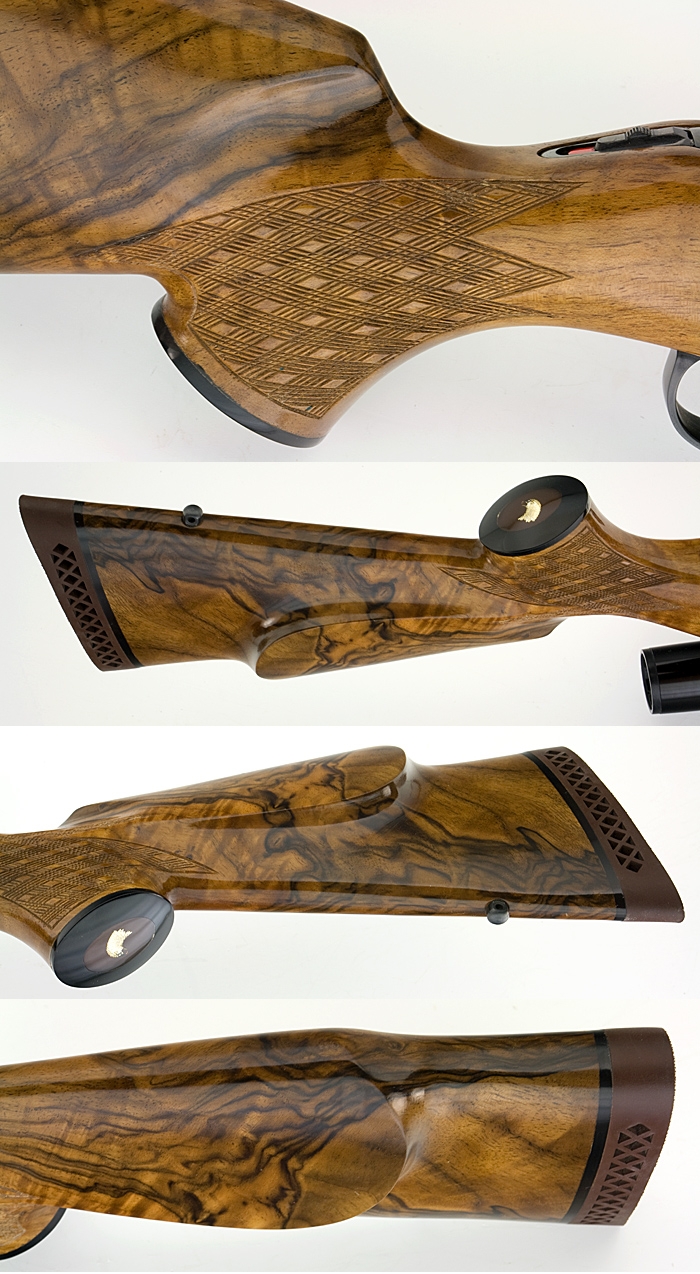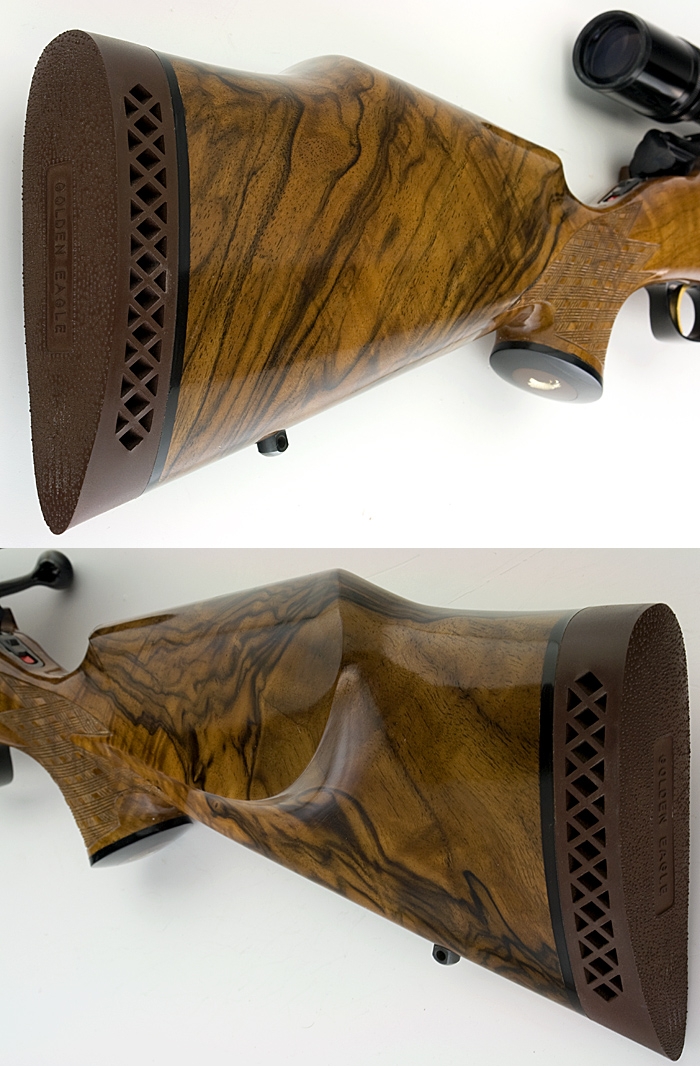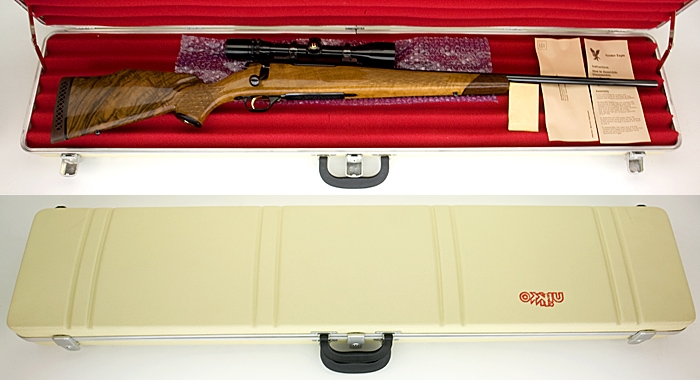 This Auction has been viewed 1067 times.
Buyer Tip:
Seller assumes all responsibility for listing this item. If you have any questions regarding this item, you should contact the Seller
before
bidding. You can contact the seller by clicking on the seller's nickname.
The Seller is required to give the Buyer a minimum of three days to inspect any firearm sold through GunAuction.com.
See the
GunAuction.com Terms and Conditions
for details.