223 Remington/5.56mm Brass
This Auction is for 1000 pieces of .223 Remington/5.56mm brass. All Lake City brass. This is some of the strongest brass available, and commonly used by competitive shooters. Specifications for military ammunition is very high, and therefore requires some of the best brass available. The problem with military brass is that most people process it incorrectly and try to sell it as "fully processed". Below is a list of what I do, and how I do it:
Case Cleaning: Cases are rinsed, and then tumble dried in walnut media for initial cleaning.
Resized and deprimed: Cases are full length resized, returning them to SAAMI specs.
Trimming: Cases are then trimmed to 1.750" on a commercial grade machine. This machine measures and trims neck length ensuring consistent neck tensioning.
Chamfered and deburred: Again a commercial grade machine chamfers and deburrs to the correct angle to ensure reliable feeding, and easy seating of boat tail and VLD bullets.
Primers pockets swaged: Using a swaging press, the material is pressed back to its original shape.
Final Cleaning: Cleaned to a high shine, tumbled in corn cob media with special polishing additives.
Final Inspection: Although each piece receives a cursory examination during the processing, they are reinspected once the processing is complete.
---
Things to beware of when buying brass:
Often, full length resizing is done improperly, and the entire neck of the cartridge is not resized. This also generally results in headspacing problems.
Case mouths can often times be trimmed out of square if done by lesser means.
Most "processors" do not chamfer and debur as this envolves two extra steps.
"Reaming" primer pockets with crimps removes material, weakening the case. This is a faster method, but less desirable than swaging the pocket.
"jewelers shines" that are often times created by polishing compounds using ammonia. Ammonia weakens brass, reduces it life, and makes it more prone to failure. Unfortunately, people use this technique because it is so much quicker.
---
I don't take any of these short cuts. I can do it the right way because of the equipment and time I have available.
Brand new brass is going for around $230.00 per 1000 of commercial brass, and military brass is better quality. You are saving $100.00 by buying processed once fired brass, that should easily last 5 more firings…You do the math.I even throw in some extras to ensure you get at least 1000 usable pieces.
Oh, and by the way, it is recommended that even new brass be resized for consistency purposes, and overall length checked. This means that my once fired brass is actually more consistent and more "ready to load" than brand new brass!
I take personal checks and money orders. I prefer money orders, because I can get you your product faster that way. I charge actual shipping, but most of the time, flat rate is the way to go ($10.35). If I can get it to you cheaper, I will. I have larger quantities available. If you are interested in more, win the auction, and email me, we will work the price from there. I DO combine shipping because I'm not trying to make money off of your shipping.
I also offer other services, and can prime this brass if you win the auction, and have projectiles available, along with beginning load data for some great .223 loads. Email me and we can discuss extra options.
Bid with confidence, I wouldn't sell you anything I wouldn't shoot out of my $2000.00 AR15 upper.
I charge actual shipping, but most of the time, flat rate is the way to go ($10.35). If I can get it to you cheaper, I will. I DO combine shipping because I'm not trying to make money off of your shipping.
---
Hide Pictures If you've got a slow modem, give this a try (must have cookies enabled) ...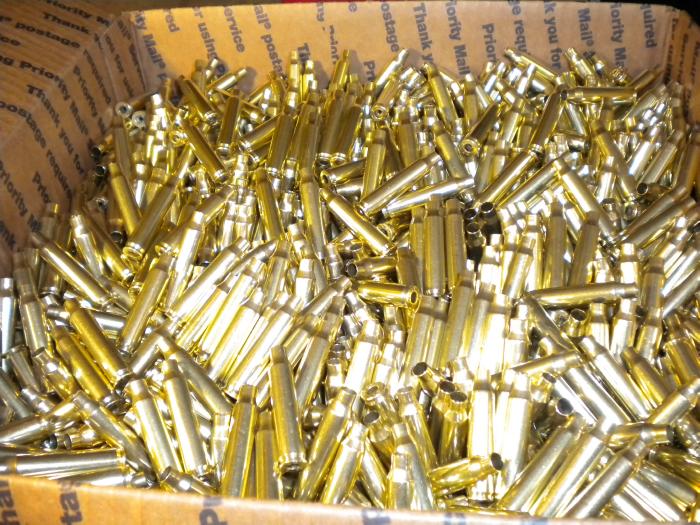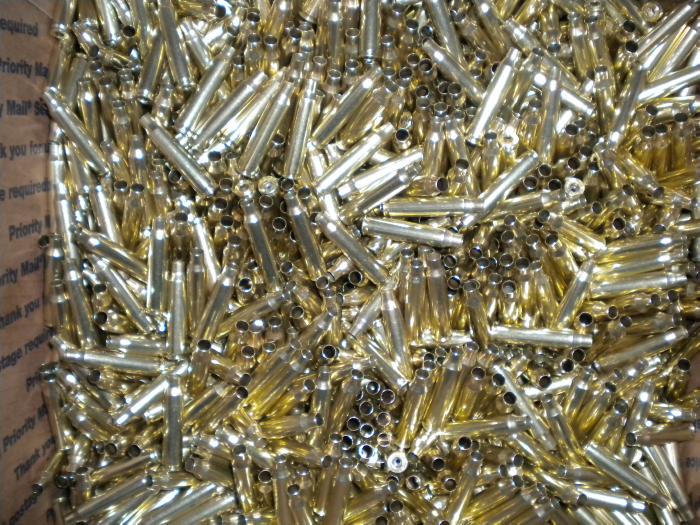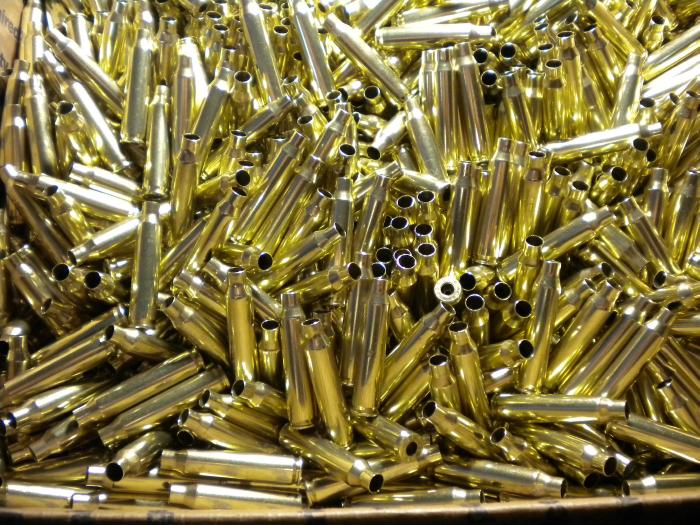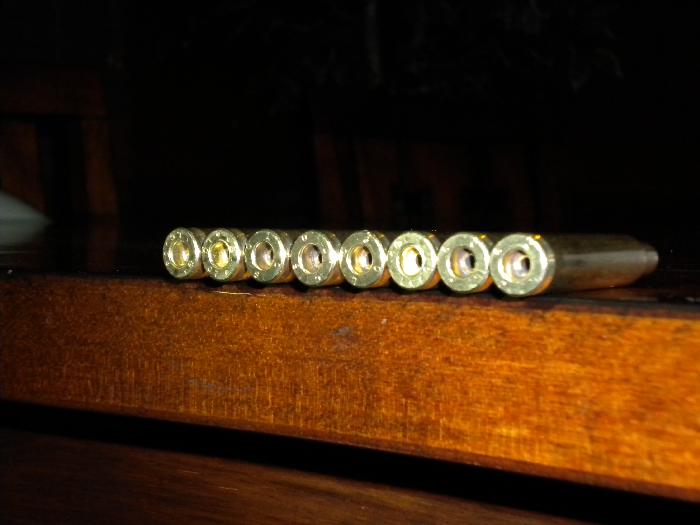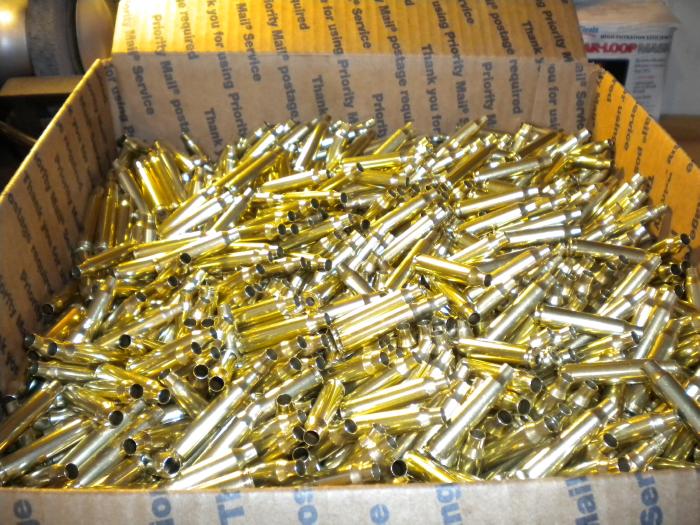 This Auction has been viewed 118 times.
Buyer Tip: Seller assumes all responsibility for listing this item. If you have any questions regarding this item, you should contact the Seller before bidding. You can contact the seller by clicking on the seller's nickname.