Welcome to Buckskin Arms, your cyber gun retailer for those hard to find best examples. We sell quality, not quantity. We tell it like it is with vivid photos. If no bids are at hand, we reserve the right to close an auction early for a local sale. We will not disclose reserves, but we've been known to negotiate. Call us with your best offer M - F, 9 - 5 EST, at (864) 847-5777, or email us at [email protected] If we come to terms, we'll arrange the sale through this auction format. Now then, let's take a look at this auction: >> Hold the phone! Stop the presses! Buyer Beware! Warning! Warning! Warning! This is NOT what is commonly called a Red 9 Mauser! Quite to the contrary, this IS an original, German made, very hard to find 5.2" (not 5.5" as most are) step barrel, matching numbers, early 1930 model C96 (1896) "Broomhandle" Mauser Pistol with universal safety (one hand vs. two operation) that was NOT once owned by Mao Tse-tung! Reworked to shoot cost effective 9 mm Parabellum (Luger) ammo, this pistol wears replica grips with a big red 9 to signify current caliber and nothing more. And it features a brand new beautiful replica wood holster/buttstock that needs just a tad of sanding around the inside of the grip hole to fit the oversized replica grips to enable the lid to close properly. A little history may be in order here. In the 1980's, enterprising U.S. companies imported vintage German made C96 Mauser Pistols from China by the thousands. Used by military and police for decades, most were worn to a complete frazzle and had to be discarded as not being worth the effort to reclaim them. A few others, however, were in much better shape and they were reworked into shooters. But, only a very, very, few of those few actually had all matching numbers, so they were sorted out, expertly reworked into unique examples, and sold at a premium. And, this particular Mauser pistol is a prime example of those very, very, few premium Mausers. The folks involved in this little Mauser adventure were Federal Ordnance, Mentor Arms Company, Navy Arms Company, and Oyster Bay Industries, 31 South Street, Oyster Bay, NY 11771 who I think did this one, and did it right. C96 Mauser notables Kyrie Ellis and Graeme Caselton state flatly on their web sites, "If you should happen to come across a C96 reworked by any of these companies, the work was likely done very well". I can attest to that, with one caveat. Most of these pistols were carried and used in Hong Kong, Shanghai, and other seaports, as this one most assuredly was. The original wood grips lost their varnish long ago and become virtual sponges for sweaty hands and the salt air they were exposed to day and night, decade after decade, holding salt laden moisture against the steel frames that typically became badly corroded as a result. Will it continue to erode? No. Does this effect the performance of the pistol? Hardly. In fact, as you can see, with replica grips installed, its barely noticeable. Can it be cured? Sure. Any gunsmith worth the title can take care of that. Or, you can do it yourself by smoothing JB weld over the effected areas and sanding to suit. Or even better than that, you can do what I did and leave it alone to enjoy the satisfaction of owning a pistol that's been there and done that, and has the scars to prove it. This pistol appears to be in excellent mechanical shooting condition with a bore that appears new or close to it. This is a Broomhandle Mauser Pistol you can afford to feed with a new barrel to boot! But, that's not all! Having an internal magazine which uses the follower as a hold open device, C96 Mausers require the use of stripper clips to be loaded safely. Stripper clips are available and either 7.63 X 25mm or 9 mm Parabellum stripper clips will work for either caliber, but they are expensive and they tend to get lost easily. So, if you really want to impress the boys at the range with a rarely seen, fully functional, conversation piece, just remove the floor plate with a ball point pen or punch, drop the spring and follower, install the special Oyster Bay Industries conversion mag release unit and slip your 14 round 9 mm OBI box magazine into the well. Attach the buttstock and you have an eye opening carbine that's hard to beat. It's the slickest combination I've ever seen, and it eliminates the need for stripper clips to load safely. I don't believe this pistol was fired much, if any, after being converted to 9 mm Parabellum. I'm throwing in the original police style rig, the best I've ever seen for packing a Broomhandle Mauser because you can fire the pistol while its strapped in the rig. You'll also get the original cleaning rod, and I'm throwing in an extra bolt stop and extractor, because if anything ever does go wrong with a C96, them's your usual suspects. The Chinese characters low on the left side of the magazine well translate loosely to "Germany Manufacture". The last OBI conversion unit with box magazine I saw at a gun show four years ago went for great big bucks without the Mauser to go with it. This is a hard to find Mauser combination. It cost us a bunch and took a lot of time to assemble. We're not letting it go for cheap. We're not interested in trades on this item, and nothing in this auction is for sale separately. I've never seen a slicker rig for a Mauser than this Shanghai Police Holster before and I'm of a mind its likely far more rare than the rest of the pistol combination is, and that's saying some. You can fire the Mauser without removing it from the holster. What a great way to carry a Mauser! << Your bid certifies: 1) You are a legal U.S. citizen; 2) You are NOT under indictment that could result in a felony conviction; 3) You understand all firearms are potentially dangerous weapons; 4) You agree children should not have unsupervised open access to firearms and ammunition; and 5) You hereby release Buckskin Arms, et al, from any and all liability that could result from the use or misuse of this item. What you see is what you get. Sold as is with no returns and no inspection privileges. When you buy any used firearm, you should always have it checked by a competent gunsmith before firing. We accept personal checks or money orders to ship insured to an 03 FFL C&R collector or an 01 FFL licensed dealer/transfer agent only when your funds clear our bank. Join the NRA and the SAF! Subscribe to Gun Week! Donate to Project Bore Snake! http://www.projectboresnake.org/ View WW-II and after through the eyes of a farm boy who sang on stage from age three, trapped fur and farmed with his grandfather "Pop", and hunted alone from age six to fill the larder with game. Role models and strong family ties are abundant in this book of true stories relating the early days of a lad who eventually shared the stage with some of the biggest stars of Hollywood and Nashville. Hard to put down tales that speak of a haunting era in the history of our nation, the likes of which will never be seen again, told in the rustic vernacular of the time and place. Read the reviews of "Pop 'n' Me" by Skip Kurtz, ISBN 1-4241-6295-5, available online at Barnes & Nobel, Amazon.com, and in better book stores everywhere. Autographed copies available on request for $35 from Buckskin Arms. Thanks for stopping by! God Bless America! Skip and Trish at Buckskin Arms

Welcome to Buckskin Arms, your cyber gun retailer for those hard to find best examples. We sell quality, not quantity. We tell it like it is with vivid photo
We ship to 03 Curio & Relic or 01 FFL Dealers only. We pay ALL shipping costs. We accept personal, business, or certified checks, or money orders made payable to Buckskin Arms, sent in concert with a signed copy of the applicable license. A signed copy of our 01 FFL Dealer's license will accompany the shipment in return for your or your dealer's files. Item ships insured parcel post at our expense upon clearance of your funds through our bank. Sold as is with no returns. What you see is what you get.
---
Hide Pictures If you've got a slow modem, give this a try (must have cookies enabled) ...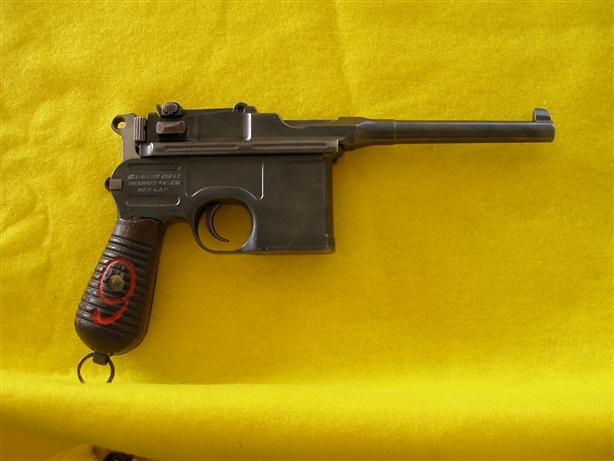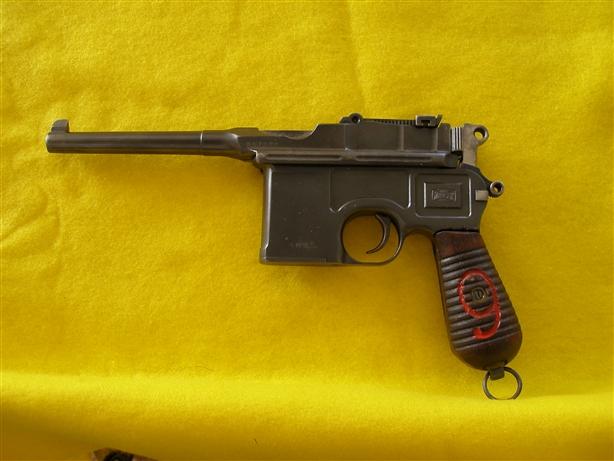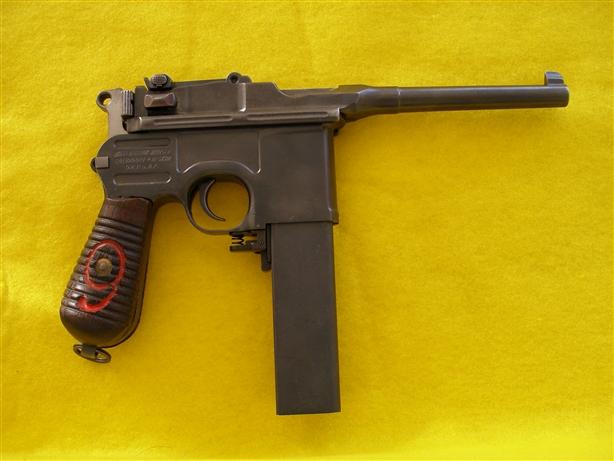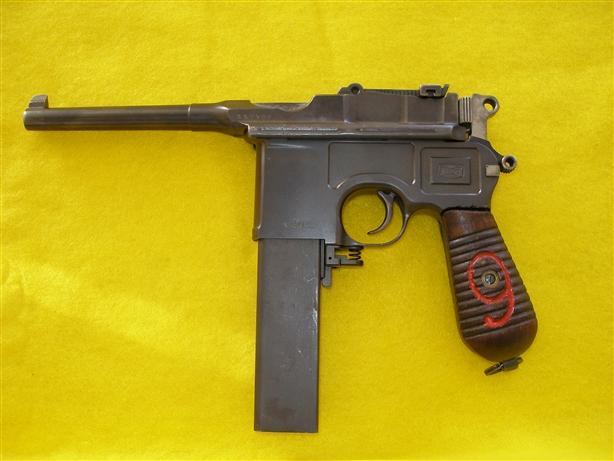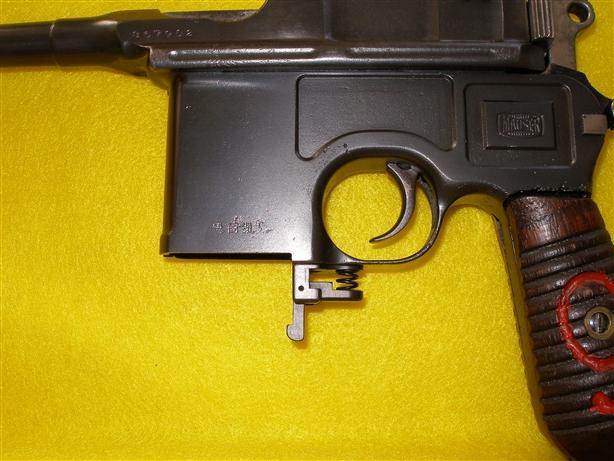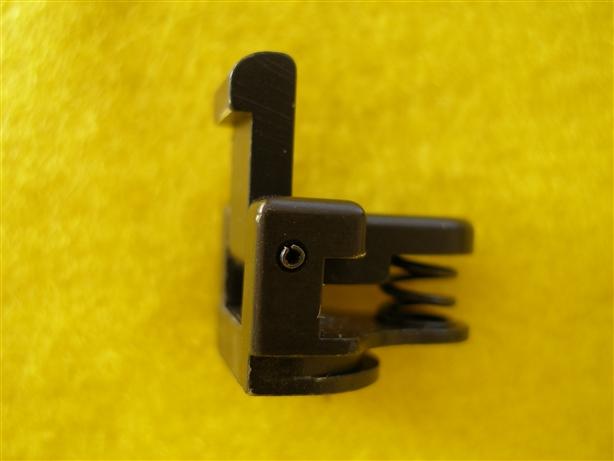 This Auction has been viewed 54 times.
Buyer Tip:
Seller assumes all responsibility for listing this item. If you have any questions regarding this item, you should contact the Seller
before
bidding. You can contact the seller by clicking on the seller's nickname.
The Seller is required to give the Buyer a minimum of three days to inspect any firearm sold through GunAuction.com.
See the
GunAuction.com Terms and Conditions
for details.