****ADDED : After a closer look the stock does have one minor flaw. You should be able to see it in picture #5.I also added some close ups of the engraveing.**** This is a Nikko Golden Eagle 7000 bolt action 30.06 with a 3-9 bushnell scope cheif and the original nikko gun case. manufactured from 1977 to 1981.The rifle is nicely engraved on the receiver and the bottom plate in front of the trigger.It has a golden eagle on the bottom of the stock,a gold trigger, and it says golden eagle in large gold letters on the receiver. It is a Grade II which is the highest grade these rifles were made in. It has a beautiful stock I do not know what type of wood. I received the rifle from my father Inlaw who has has never hunted in his life. He is a custom knife maker and traded the the rifle for some of his custom knives. He owned the rifle since it was new and never fired it. The rifle does not show up real well in the pictures but is in new condition it does not have a single mar,scratch,dent,ect.(0ne scratch picture #5 added) The gun case has been moved around a bit and does have some scratches in it. It also has a 1/4 inch spot on the inside felt. (looks like gun oil). PAYMENT DETAILS: I will except PAYPAL, Checks, or money orders. SHIPPING DETAILS: After receiveing a copy of an FFL address I will send the rifle to that address. Shipping will be $30.00 ( FREE with buy it now)****************** BELOW IS THE OFFICIAL HISTORY OF THE NIKKO COMPANY Nikko manufactured Golden Eagle firearms. Both Nikko Firearms Co., Ltd. and Nikko Arms Co., Ltd. were trade names used by the Kodensha Co., Ltd. of Tochigi, Japan on products they manufactured and distributed worldwide. Nikko is the name of the Prefecture, or district, in which Tochigi City is located, about 50 miles north of Tokyo. The word Nikko translates to English as "sunshine." Kodensha first manufactured or distributed under the Nikko name in April 1955, and exported out of Japan beginning in August 1958. Nothing is known of the origin of the Kodensha Co. Kodensha first approached the American shotgun market in about 1958 or 1959 using the Japanese export marketing firm of Kyowa-Boeki-Bussan. They contacted various U.S. distributors, and in about 1959 or 1960, Continental Arms Co. of New York City began importing the Nikko "Grade 5." Continental imported these Nikko over/unders, in various models and configurations, until about 1972. In 1962, the Kodensha Co., Ltd. formed a joint venture with Olin/Winchester of New Haven, CT to produce the Winchester Model 101 over/under shotgun. This venture was known as the Olin- Kodensha Co. Ltd. Added a little later was the side-by-side Model 23, and the Model 96 Xpert (a budget priced 101). The "pre-Olin" Kodensha factory was considerably outdated, and the joint venture began a complete modernization process, with the financial and technical assistance of Olin. Millions of dollars of machinery and technology were brought in, and the entire manufacturing process was upgraded to the then current standards. One of the conditions of the joint venture was that Kodensha restrict their own products (made in the same factory, but recorded separately from the joint venture) to sale in Japan only. At the outset of the 25 years that the joint venture existed, Kodensha was probably amenable to this, as they were reaping huge financial and technical benefits from Olin. But, by the mid 1960s, when the factory was in place and running smoothly, Kodensha essentially ignored that condition of the agreement, leaving Olin at somewhat of a disadvantage, not wanting to jeopardize their investment or production source. Additionally, Olin/Winchester was allowed only two permanent personnel, hardly enough to monitor the activities of a factory which employed up to 400 people. As an example, when walnut stock blanks arrived from France, Kodensha took first pick, and Olin got what was left over. Kodensha converted an existing building near the manufacturing plant into an assembly area for Nikko, and other brands of guns. This building was probably the "true" Nikko Firearms Co., Ltd. Manufactured components from the Olin-Kodensha factory were carted to the Nikko plant for final assembly and fitting. This "dual-factory" arrangement continued until the mid 1980s. In 1981, for an unknown reason, the Olin-Kodensha name was changed to OK Firearms Co. Ltd. In October 1987, Olin/Winchester sold their interest in OK Firearms to Classic Doubles International, which continued making the 101 style shotgun under their own name. For reasons unknown, Classic Doubles went out of business in December 1988. Shortly thereafter, the entire factory was torn down, and all that remains today is a vacant lot. During the "dual-factory" days, Nikko produced firearms for the following distributors or retailers: 1) Kanematsu Gosho of Arlington Heights, IL approx. 1974-1982 - distributed Nikko brand shotguns, Golden Eagle brand shotguns and rifles (1975 through March 1977 only); 2) Golden Eagle Firearms, Houston, TX March 1977 through early 1981 - Golden Eagle shotguns and rifles; 3) Tradewinds, Inc. of Tacoma, WA exported from Japan by Caspoll International, Tokyo January 1971 through December 1972 - Shadow Seven; Shadow Indy (Model 707); Gold, Silver, and Black Shadow over/ under shotguns; 4) Marubeni America, Inc. of New York City 1972-1974 - Miida brand over/under shotguns; 5) Winchester GMBH of West Germany, manufactured by Olin-Kodensha (dates unknown - early 1980s) - Winchester Model 777 rifle (Golden Eagle look-alike); 6) Parker Reproduction shotguns, distributed in the US by Reagent Chemical & Research, Inc. 1984-1988; 7) International Star Commerce Corp. (ISCC) of Salt Lake City, Utah approx. 1982 - distributor of Nikko brand shotguns; 8) Moore Supply Co. of Salt Lake City, UT beginning mid-1981 - distributor of Nikko brand shotguns; 9) USA Nikko, Inc. of Los Angeles, CA (factory reps and distributors of Nikko shotguns), initial date unknown, through December 1981; 10) Weatherby, Inc. of Los Angeles, CA May 1972 to 1981. Centurion semi-auto and Patrician pump shotguns, some Mark 22 rifles. Olympian O/U shotgun and possibly other O/Us from 1978-81. Model 82 semi-auto and Model 92 pump shotguns; 11) Savage Industries of Hamden, CT 1981-1982 - Savage/Fox FA-1 and FP-1 shotguns; 12) Charles Daly. "Automatic" distributed by Sloans (Japanese made only) mid-1980s; 13) Sears, Roebuck Co. Ted Williams Model 400 and possibly others; 14) Churchill semi-auto, imported by Kassnar mid-1980s; 15) High Standard of Hamden, CT 1974-75 - Supermatic Shadow Indy (Model 707, an O/U), Supermatic Shadow Seven (also O/U), and Supermatic Shadow semi-auto. NOTE: ALL of the semi-auto shotguns used essentially the same design. Each distributor may have made a few cosmetic or dimensional embellishments to differentiate their gun. Differences exist in barrel/breech fit, magazine caps, pistol grip caps, checkering pattern, piston size, ejector location, fluted bolt. Use caution if interchanging parts. Generally, the same statement can be made about the pump versions also.
****ADDED : After a closer look the stock does have one minor flaw. You should be able to see it in picture #5.I also added some close ups of the engraveing.
---
Hide Pictures If you've got a slow modem, give this a try (must have cookies enabled) ...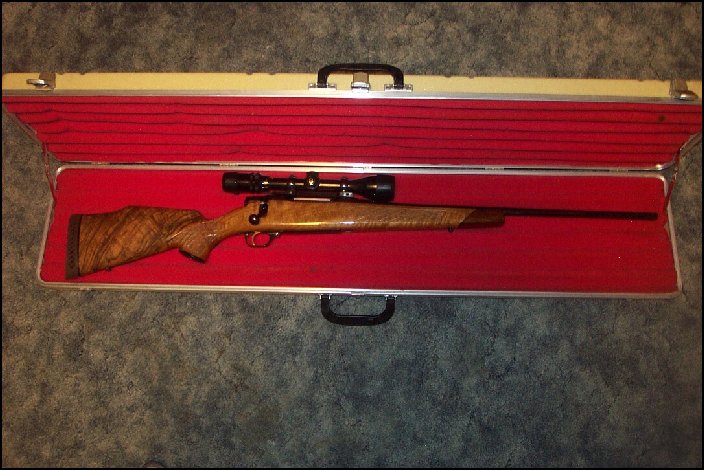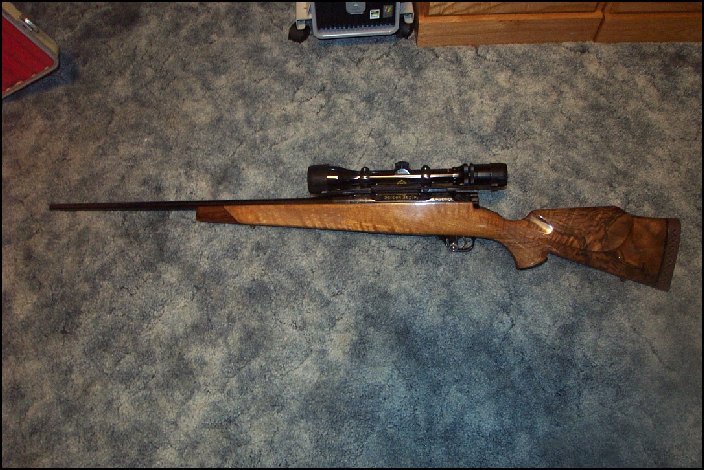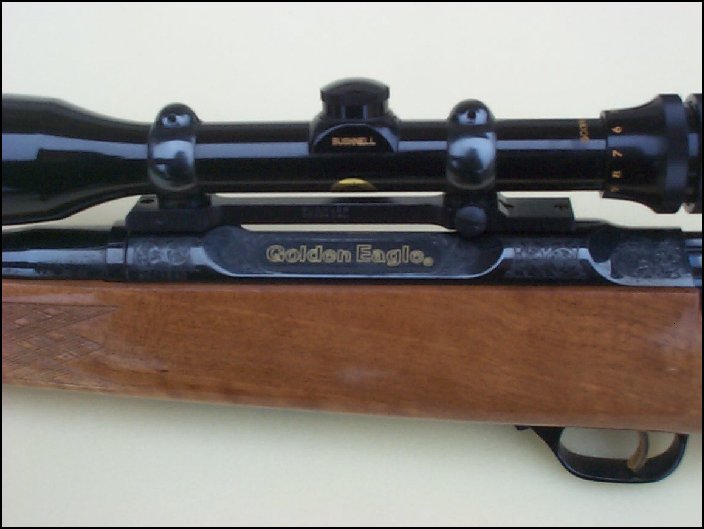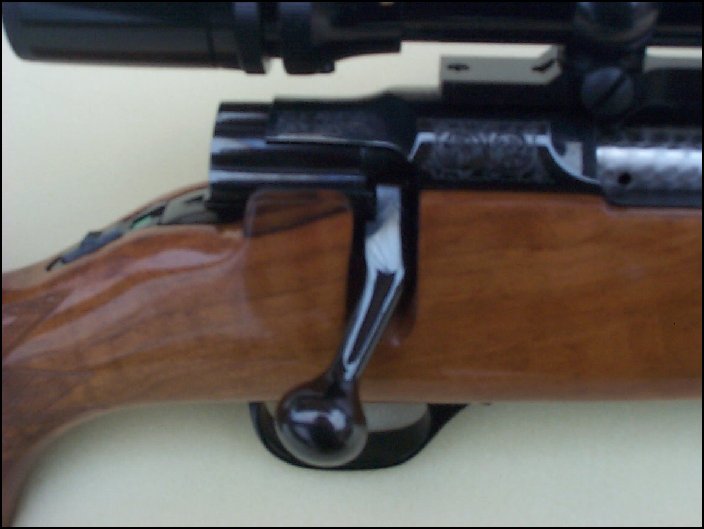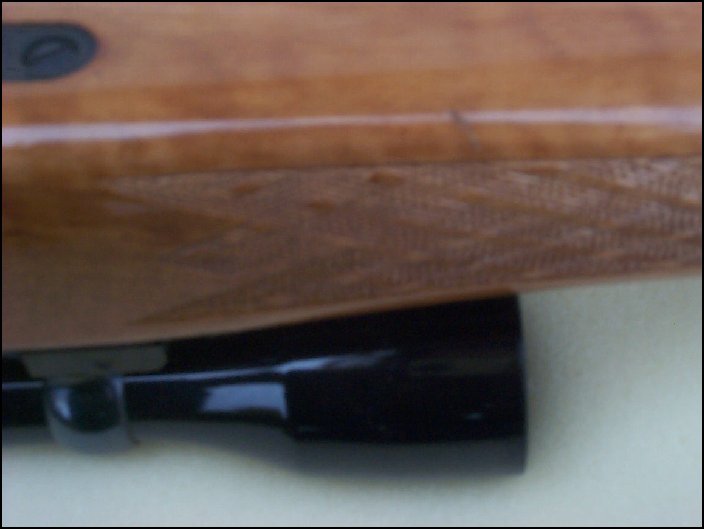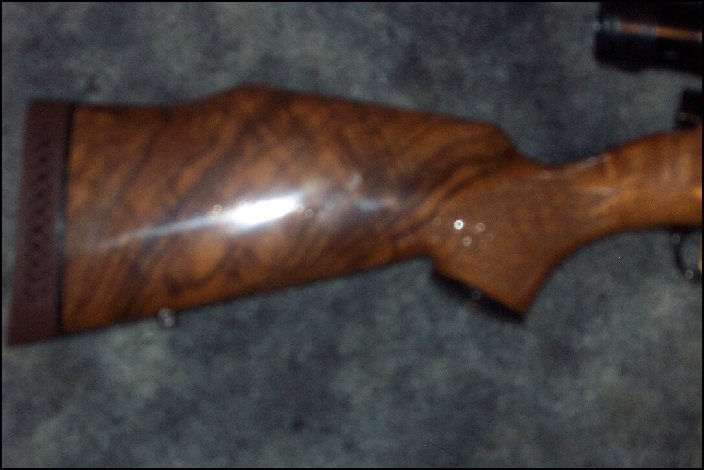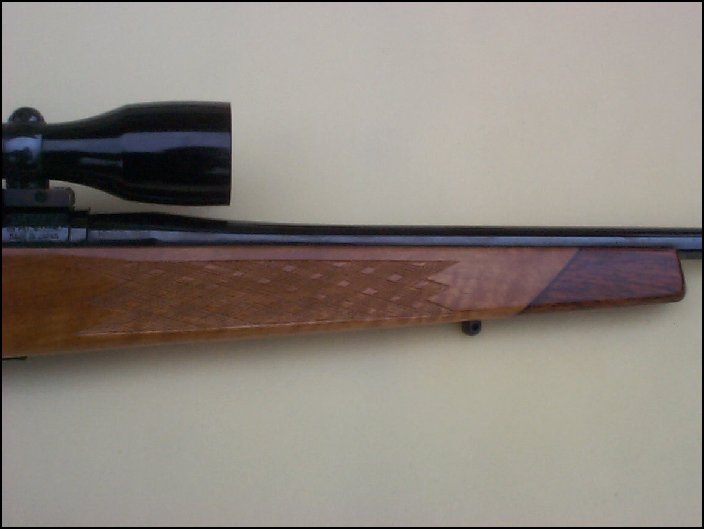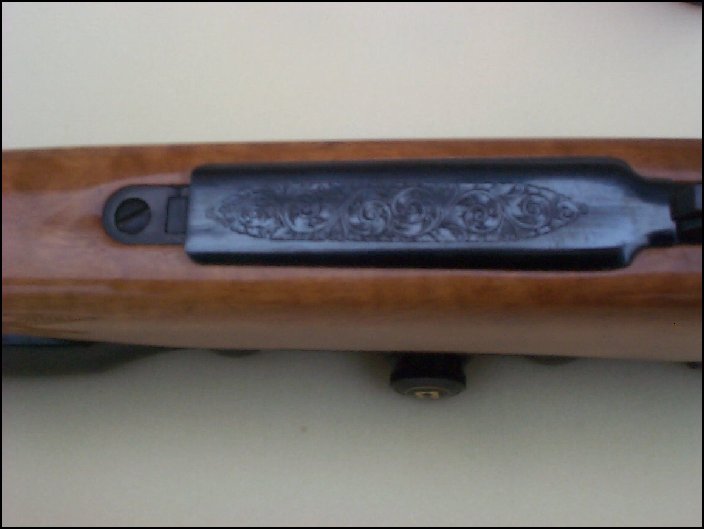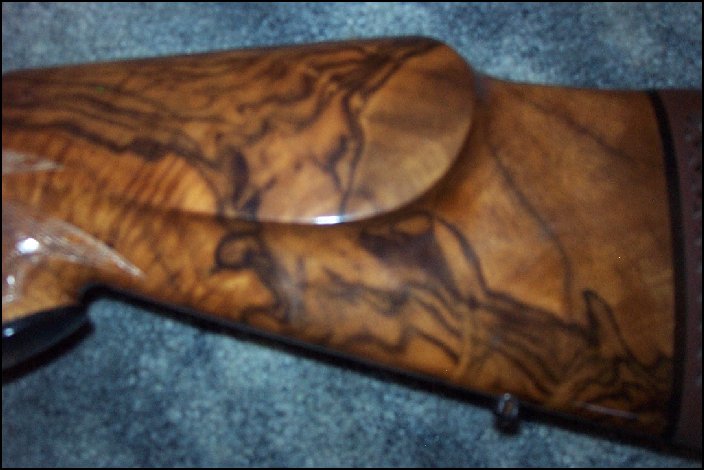 This Auction has been viewed 172 times.
Buyer Tip:
Seller assumes all responsibility for listing this item. If you have any questions regarding this item, you should contact the Seller
before
bidding. You can contact the seller by clicking on the seller's nickname.
The Seller is required to give the Buyer a minimum of three days to inspect any firearm sold through GunAuction.com.
See the
GunAuction.com Terms and Conditions
for details.