---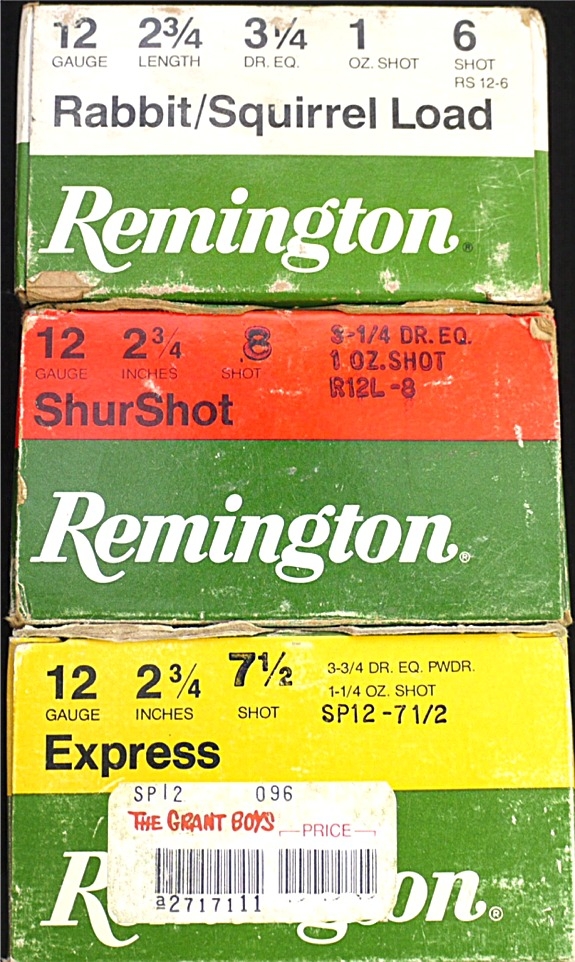 Meet the Seller
---
Location (State):
Colorado (CO)

Member For:
14 Years 3 Months
---
Auction: 11252294
Current High Bidder:
--HIDDEN--
(bidder is hidden until reserve is met)
History:
1 Bid ($1.00 starting bid)
(
Log In
to view Bid History)
Auction Start:
(August 1, 2012 19:28:09 PT)
Auction Ended:
(August 15, 2012 19:28:09 PT)
---
Buyer Tip:
If you're the High Bidder in an auction when it closes, don't assume you're the final High Bidder. Someone could outbid you in the final seconds of the auction if your Max Bid isn't high enough. You're not the high Bidder until you've been notified by email that you are. All Auctions are conducted in Pacific Time.




125 rounds (5 full boxes) 12 ga. shot shells, 2 ¾ inch, lead
This auction is for a total of 125 rounds (5 full boxes) two Federal 12 ga. 2 3/4" shotshells # 7 1/2 shot & 3 boxes of Remington 2 ¾" shotshells, 1 box #6 shot, 1 box #7 ½ shot & 1 box #8 shot.
PLEASE READ THE PAYMENT & SHIPPING INFORMATION POSTED AT THE END OF THE AUCTION. IT MAY SAVE TIME FOR BOTH OF US.

BEFORE YOU ASK WHAT THE RESERVE IS, PLEASE READ THE FOLLOWING…
RESERVE AUCTIONS:
We do not disclose the Reserve on our "RESERVE AUCTIONS" because doing so defeats the purpose of the auction. Disclosing the Reserve makes it a "Sale", not an auction, much like a classified listing. Most of the firearms we offer at auction are on consignment from one of our clients. Our commitment to our clients is to obtain the highest fair market price possible for their firearms. Thus, we prefer the Reserve Auction and the "HAGGLE" feature offered by Auction Arms. About 50% of our sales are completed via the Haggle. In a Reserve auction the bidder is not necessarily aiming to hit the reserve. The bidder is however aiming to be the high bidder. When the auction ends the high bidder may request a HAGGLE or the seller may initiate a HAGGLE. This is a one-on-one exchange between buyer and seller to try and come to a mutual agreement on a price. If you are not familiar with the HAGGLE process, click on Auction Arms "Help & Info" for complete details. For those items that are not on consignment we usually offer a convenient "Buy-It-Now" price.
We are GOLDEN BEAR SERVICES, INC., a Federally Licensed Firearms Dealer in the Denver Metro area. We market exclusively on Auction Arms (since 02-23-1999) and our feedback exceeds1100 positives. We list on our auctions a variety of offerings including firearms, ammunition, reloading tools & supplies and other accessories we pick up from clients who are interested in liquidating their firearms collections. We are a Davidson's Gold Dealer and you can view our Gallery Of Guns at: http://www.davidsonsinc.com/consumers/subsites/inven_search.asp?dealer_id=713757 We are also stocking dealers for a variety of "Mil Spec" manufacturers (such as Rock River & STAG) of quality AR15 & AR10 firearms and accessories including Uppers, Lowers, Parts Kits, barrels, stocks, mags, complete firearms and anything else we think you might be interested in.
To view all of our auctions just click on the Gold Bear.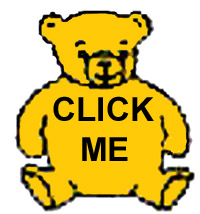 AMMUNITION PURCHASES:

Know you State and local laws before bidding on ammunition, especially residents of CA, CT, DC, DL, HI, IL, MA, MD, NJ, NY. Some states, cities & counties have laws that restrict ammunition purchases/transfers.
Federal law prohibits ammunition sale or transfer to, and possession by, anyone who: 1. is under indictment for a crime punishable by more than one year imprisonment or convicted of a felony, 2. is a fugitive from justice, 3. is an unlawful user of a controlled substance, 4. is addicted to a controlled substance, 5. has been adjudicated as a mental defective or committed to a mental institution, 6. is an illegal alien, 7. has been dishonorably discharged from the military, and 8. has renounced his or her U. S. citizenship (18 USC § 922(d) and (g)). Federal law also prohibits anyone from transporting, receiving, or possessing ammunition who is the subject of a domestic violence order restraining them from harassing, stalking, or threatening an intimate partner or the partner's child. The subject of the order is barred from purchasing firearms or ammunition if a judge (or other hearing officer) determines that the subject poses "a credible threat to the physical safety of the intimate partner or child" (18 USC § 922(d)(8)B)). Before making this determination, the court or officer must give the person a hearing opportunity. The law also prohibits anyone convicted of a misdemeanor domestic violence crime from purchasing or possessing ammunition (18 USC § 922(d) and (g)).

With regard to reloaded ammunition we require the buyer sign a Golden Bear Services, Inc., Reloaded Ammunition Purchase Agreement / Liability Waiver attesting that you will hold harmless and blameless and indemnify Golden Bear Services, Inc. it's owner(s), and any other party with any interest in Golden Bear Services, Inc. for any damage to property, personal injury, or death that may occur from possession or use of any reloaded ammunition you purchase from Golden Bear Services, Inc.



PAYMENT & SHIPPING:

You are bidding on 125 rounds (5 full boxes) two Federal 12 ga. 2 3/4" shotshells # 7 1/2 shot & 3 boxes of Remington 2 ¾" shotshells, 1 box #6 shot, 1 box #7 ½ shot & 1 box #8 shot. Pryor to shipment buyer must provide us with proof of age (i.e. copy of Dr. Lic. or Birth Certificate), 21 years old min. for pistol ammo & 18 years old min. for rifle & shotgun ammo (18 USC § 922(b)(1)) and signed statement that you are legal to purchase ammo in your state (we will provide form). Buyer pays packing and shipping charges (USA only) including packaging & handling; payment can be with cashier's check, money order or personal check (which must clear before shipping, allow 10 days), no Credit Cards, Pay-Pal or Gun-Pal. Shipping cost includes packing, carrier fees and insurance and should range between $15.50 & $28.50 to any state in the lower 48. We will ship multiple orders together to save cost as long as the container weighs less than 35 lbs. Firearms and ammo cannot be shipped together in the same container. Shipping will be via UPS or other carrier selected by the seller (Ammunition cannot be shipped by USPS).

LLC
Payment Methods:

(NOT SPECIFIED)
---
Hide Pictures If you've got a slow modem, give this a try (must have cookies enabled) ...
This Auction has been viewed 90 times.
---
Buyer Tip: Seller assumes all responsibility for listing this item. If you have any questions regarding this item, you should contact the Seller before bidding. You can contact the seller by clicking on the seller's nickname.