---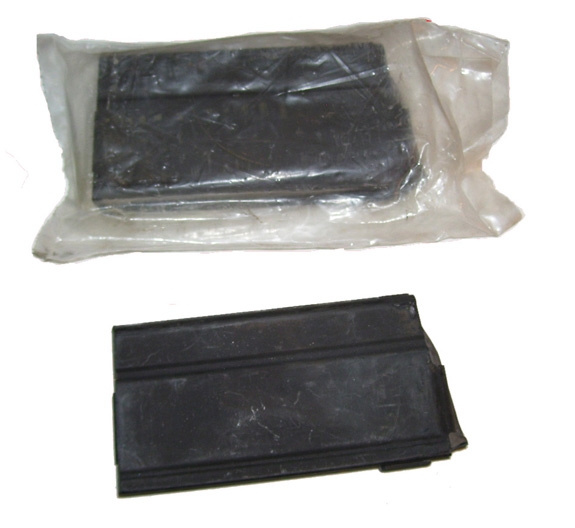 Meet the Seller
---
Location (State):
Colorado (CO)

Member For:
14 Years 2 Months
---
Auction: 11160251
Current High Bidder:
--HIDDEN--
(bidder is hidden until reserve is met)
History:
2 Bids ($0.99 starting bid)
(
Log In
to view Bid History)
Auction Start:
(June 28, 2012 19:33:45 PT)
Auction Ended:
(July 12, 2012 19:33:45 PT)
---
Buyer Tip:
If you're the High Bidder in an auction when it closes, don't assume you're the final High Bidder. Someone could outbid you in the final seconds of the auction if your Max Bid isn't high enough. You're not the high Bidder until you've been notified by email that you are. All Auctions are conducted in Pacific Time.
Here is a Herd of Parkerized, GI issue, 20 round Military 7.26 Nato (.308) caliber M14 magazines - 1 naked, 1 in a plastic bag, one dressed in a somewhat beat up GI packing dated 1954 and 1 left in a taped up inner pack - all 4 for one money. The detail photos are obviously of the naked magazine which looks relatively unused.
We had a question about the vintage of these magazines and whether or not they were "Pre-Ban". After careful inspection we have concluded that the first three are original, GI issue, 20 round M1-A1 and/or M14 magazines. While the two in paper wrap are confirmed original, Pre-Ban, military issue, the third one (naked) is thought to be Pre-Ban in spite of the absence of a Manufacturer's stamp on the rear of the magazine based on the location and proximity of the spot welds on the case. The forth (the one in the plastic bag) is stamped "CMI" which is the brand stamp for Check-Mate Industries in Wyandanch , N.Y. Formed in 1972, Check-Mate Industries is a complete Tool & Die, Stampings and Assemblies manufacturer and is currently the largest (M1A) M14 magazine manufacturer for the United States Military. CMI obtained their initial M14 military contract in the late 80's but didn't stamp their "brand" on their magazines until the late 90's which reveals that the forth magazine was indeed made after 1994. Hence, we have good reason to believe that while the first three of these magazines can be regarded as Pre-Ban vintage the forth is really Post-Ban.
BEFORE YOU ASK WHAT THE SHIPPING COST IS, PLEASE READ THE NOTE ON PAYMENT & SHIPPING AT THE END OF THE AUCTION.

BEFORE YOU ASK WHAT THE RESERVE IS, PLEASE READ THE FOLLOWING…
We do not disclose the Reserve on our "RESERVE AUCTIONS" because doing so defeats the purpose of the auction. Disclosing makes it a "Sale", not an auction, much like a classified listing. Most of the firearms we offer at auction are on consignment with us from one of our clients. Our commitment to our clients is to obtain the highest fair market price possible for their firearms. Thus, we prefer the Reserve Auction and the "HAGGLE" feature offered by Auction Arms. About 50% of our sales are completed via the Haggle. In a Reserve auction if the high bidder does not reach the reserve buy to end the auction the high bidder or the seller may institute what Auction Arms calls a Haggle a one-on-one exchange between buyer and seller to try and come to a mutual agreement on a price. If you are not familiar with the Haggle process, click on Auction Arms "Help & Info" for complete details. For those items that are not on consignment we usually offer a convenient "Buy-It-Now" price.

We are GOLDEN BEAR SERVICES, INC., a Federally Licensed Firearms Dealer in the Denver Metro area. We market exclusively on Auction Arms (since 02-23-1999) and our feedback exceeds 1100 positives. We list on our auctions a variety of offerings including firearms, ammunition, reloading tools & supplies and other accessories we pick up from clients who are interested in liquidating their firearms collections. We are also stocking dealers for a variety of "Mil Spec" manufacturers (such as Rock River & STAG) of quality AR15 & AR10 firearms and accessories including Uppers, Lowers, Parts Kits, barrels, stocks, mags, complete firearms and anything else we think you might be interested in. We are also a Davidson's Gold Dealer. This means that you can buy anything that Davidson's offers on their website at very attractive prices. Follow this link: http://www.davidsonsinc.com/consumers/subsites/dealer_home.asp?dealer_id=713757
To view all of our auctions just click on the Gold Bear.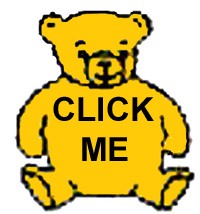 PAYMENT & SHIPPING:
You are bidding on 4 each Military M14 magazines in excellent to new condition. This is a rare find a perfect mate to your M14 or M1A1 rifle. Buyer pays shipping which includes carrier fees, packaging & handling. Shipping is by USPS (or other method chosen by the shipper). Estimated cost is approx. $14.00 to $18.00. Payment can be Money Order, Cashier's Check or Personal Check (which must clear before shipment - allow 10 days min.) We do not take Credit Cards, Pay-Pal or Gun-Pal.

JTB
Payment Methods:

(NOT SPECIFIED)
---
Hide Pictures If you've got a slow modem, give this a try (must have cookies enabled) ...
---
Buyer Tip: Seller assumes all responsibility for listing this item. If you have any questions regarding this item, you should contact the Seller before bidding. You can contact the seller by clicking on the seller's nickname.